Seasonal Electricity Rates: Are Electric Rates Higher In Summer or Winter?
Regardless of the time of year, we all need utility services that must be paid for.
No one wants to overpay for anything, especially monthly electricity bills. But if we aren't careful, we could be overpaying for services that increase during peak times of the year.
You may be asking questions like:
Do electricity rates go up in the summer?
Is electricity more expensive in summer or winter?
This guide will answer these questions and give you some tips as you make choices regarding your electricity service provider and the plans they offer.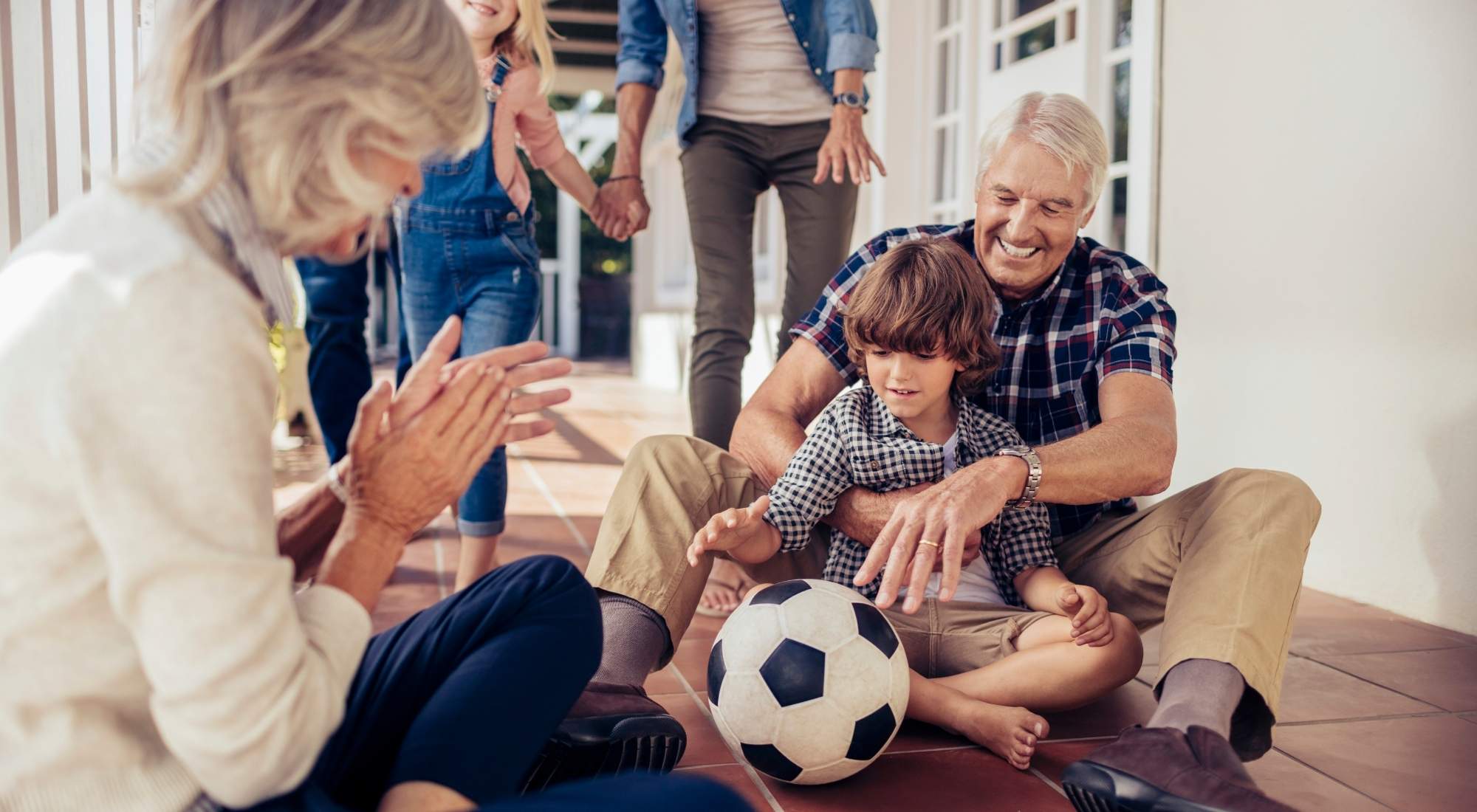 Why Do Electricity Prices Fluctuate So Much?
Answering this question isn't as easy as just flipping on the light switch.
Getting electricity to your home involves many steps, and being familiar with the process can help you better understand why prices often go up and down.
Electricity prices fluctuate for a variety of reasons like:
Changes in demand
Availability of resources
Costs of fuel
Availability of power plants
Costs of transmission and distribution systems
Weather conditions
Seasonal changes
Regulations
Geographical location
Type of service — residential or business
Does The Deregulated Energy Market Affect The Price You Pay For Electricity?
The simple answer is yes — deregulated energy is a major determiner in the price you pay for electricity.
Why?
In 1999, Texas Senate Bill 7 (SB7) ushered in deregulated electricity to the state, which means that electricity companies, also known as retail electricity providers (REPs), compete for your business.
REPs offer a variety of plans with different rates for you to choose from, and they are all aiming at making them attractive to entice you to choose their company.
As the customer, the ball is in your court, and the choice is yours. But with so many choices and so many factors, choosing the right REP and plan can be time consuming and overwhelming.
Let our partner, Power Wizard, help you sort through all the choices and find the one that is best suited to your needs. Click here to receive your Free Savings Estimate and leave the hard work to us.

Energy Consumption Summer Vs. Winter: Factors To Consider
Unless you are fortunate enough to live near the equator where the temperature stays the same all year round, you must adjust to temperature and weather fluctuations throughout the year.
Texas is no exception.
Though located in the southern United States where temperatures are more moderate, Texas still has its fair share of changes in temperature that are accompanied by the changes in season.
Summers are particularly hot while winters are coldest in January, and temperatures in certain areas can drop below freezing. According to weather-us.com, winter nights are "cold in the arid west where they plummet even below 23 degrees when the day temperatures are above 55 degrees."
Location is an important factor that determines energy consumption, but there are additional aspects to take into account.
Other factors to consider when thinking about winter and summer electricity rates include:
Seasonal components
Type of utility system
Electricity plan
Factor #1: Electric vs. Gas Utilities
Though there are various energy options, including solar and wind power, electric and natural gas are the most popular choices.
When it comes to heating a home, electric heat is the most popular choice for Texans — and for good reason.
Electric heat is efficient. All of the electricity used is used for heat, making it 100% efficient.
Zone heating is possible. Maybe you only want to heat certain rooms in your home or use space heaters on particularly cold days. Electric heat makes this possible.
You have fewer bills to keep up with. The more utilities you use, the more bills you'll receive. Heating with electricity means you'll receive just one utility bill.
System integration is easy. Combining renewable systems like electric and solar power is possible with electric utilities because of the storage battery necessary for solar panels.
Even though electric heat is an excellent choice, many Texans prefer the gas option.
And here are some reasons why:
Fast heat - Gas heat produces warmth much quicker than electricity.
Multiple-uses - Gas utilities let you combine other household items like a fireplace, clothes dryer, or gas stove.
Low temp operation - Using gas heat avoids low-temperature cutoffs that occur with electric heating systems.
What about the price?
According to Consumer Affairs, natural gas is generally cheaper, especially if you use all gas appliances.
Maybe your home is not set up for gas. In that case, you'll need to convert from electricity to gas, which can be expensive. Likewise, converting to electricity from gas can also carry a hefty price tag.
In addition to the initial setup, you should also know upfront that both systems will require regular maintenance.
In the end, you are the one who will decide which system suits your needs best.
Factor #2: Location
It's no surprise that location will affect your heating and cooling costs. After all, it's obvious that in the summer, most of us use our AC more to keep cool. While in the winter, the AC goes off and the furnace comes on.
This is particularly true in Texas where the summers can be unbearable with sweltering and scorching heat and average temperatures between 93 and 101 degrees.
We all know Texas is hot, but where is it the hottest?
The Rio Grande Valley is easily the hottest place in Texas during the summer with a day and evening average temperature of 102 degrees.
And that's not the only hot place in Texas. In 2019, gosanangelo.com reported that 16 Texas cities made the list of the hottest cities in the US — 7 of them were in the top ten.
The following Texas cities have over 100 days a year where the temperature is 90 degrees or above:
Del Rio
Brownsville
San Antonio
Austin
Houston
Waco
Dallas
With such heat extremes, you might wonder if it ever gets cold in Texas. The answer is yes — but cold temperatures in Texas are not as widespread as the warmer temps.
One of the coldest areas in Texas is the northern panhandle where winters are cold and where snowfall amounts equal 25 to 30 inches annually. In this part of Texas, residents may see a spike in electricity costs because of the necessity for extra heat during the cold months.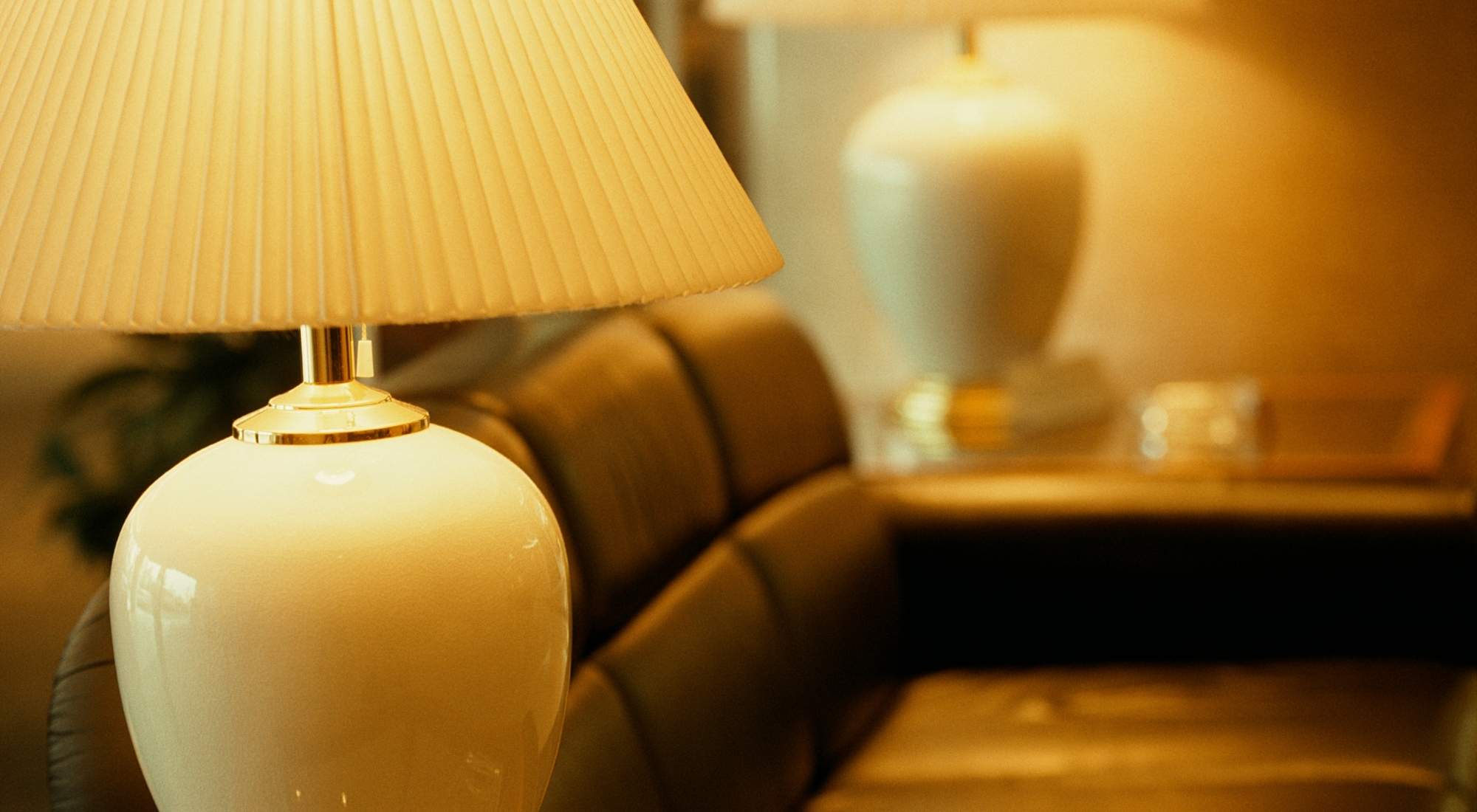 Factor #3: Electricity Plan
If you perform Google searches for topics like, "Is electric bill higher in the winter or summer?" or "Energy consumption summer vs winter", you'll find that in addition to seasons of the year, electricity plans can be a chief determining factor in how much you'll pay for electricity.
Though there are many types of plans offered by REPs, the two most popular are:
Fixed-rate plans
Variable-rate plans
Fixed-rate plans are plans where the rate is fixed, meaning that the price you pay per kWh stays the same throughout the term of your contract.
Fixed-rate plans can be cost-effective during peak months or when natural gas prices are soaring.
Variable-rate plans are those in which the rate you pay for electricity may change from month to month. This change in rate is determined by current market prices for natural gas and electricity.
Variable-rate plans allow the consumer to save money when market prices are low.
But how can you anticipate when the market prices will go down or suddenly rise?
You can't — and that's why choosing the right plan can be tricky.
In the end, it's a gamble.
Maybe having a fixed-rate plan will even out your cost over the year, or maybe you will save enough money during fall and spring to make up for the extra you will pay in summer and winter.
How can you be sure?
Put the guesswork aside and let our partner, Power Wizard, find the best plan for you. Power Wizard has a proprietary algorithm that allows you to find the best electricity plan for your needs. And it only takes 2 minutes to complete. Click here to find the best plan for you.

Are Electric Rates Higher In Summer Or Winter?
As you probably recognize already, there isn't a clear black and white answer to this question.
Multiple factors must be considered when determining what time of year you can expect the highest electricity rates.
Though the price for electricity changes from day to day, in general, we can say that energy use increases when the temperatures are most extreme — the summer and winter months. And with the increase in energy needs comes an increase in costs.
Average Electricity Usage During Summer In Texas
Even considering all the factors discussed above, knowing the average summer electricity usage in Texas can be helpful when thinking through your own electricity needs.
In August 2020, the average household electricity usage was 1633 kWh up from 1398 in 2018.
Looking at the data from a particular city may also be helpful.
In Austin, Texas, the average household electricity usage in August 2018 was 1311 kWh with an average cost of $142.10.
Top Reasons For A Higher Electric Bill During Summers In Texas
Factors that affect summer electricity prices include:
Increased air conditioner usage due to higher temperatures
Increased electricity usage because kids are home from school for summer break
More energy needs because of growing populations
Peak demand
Increase in the price of natural gas
Without a doubt, summer is the season of high electricity usage. It's no surprise that prices increase when so many people across the state are using their air conditioners.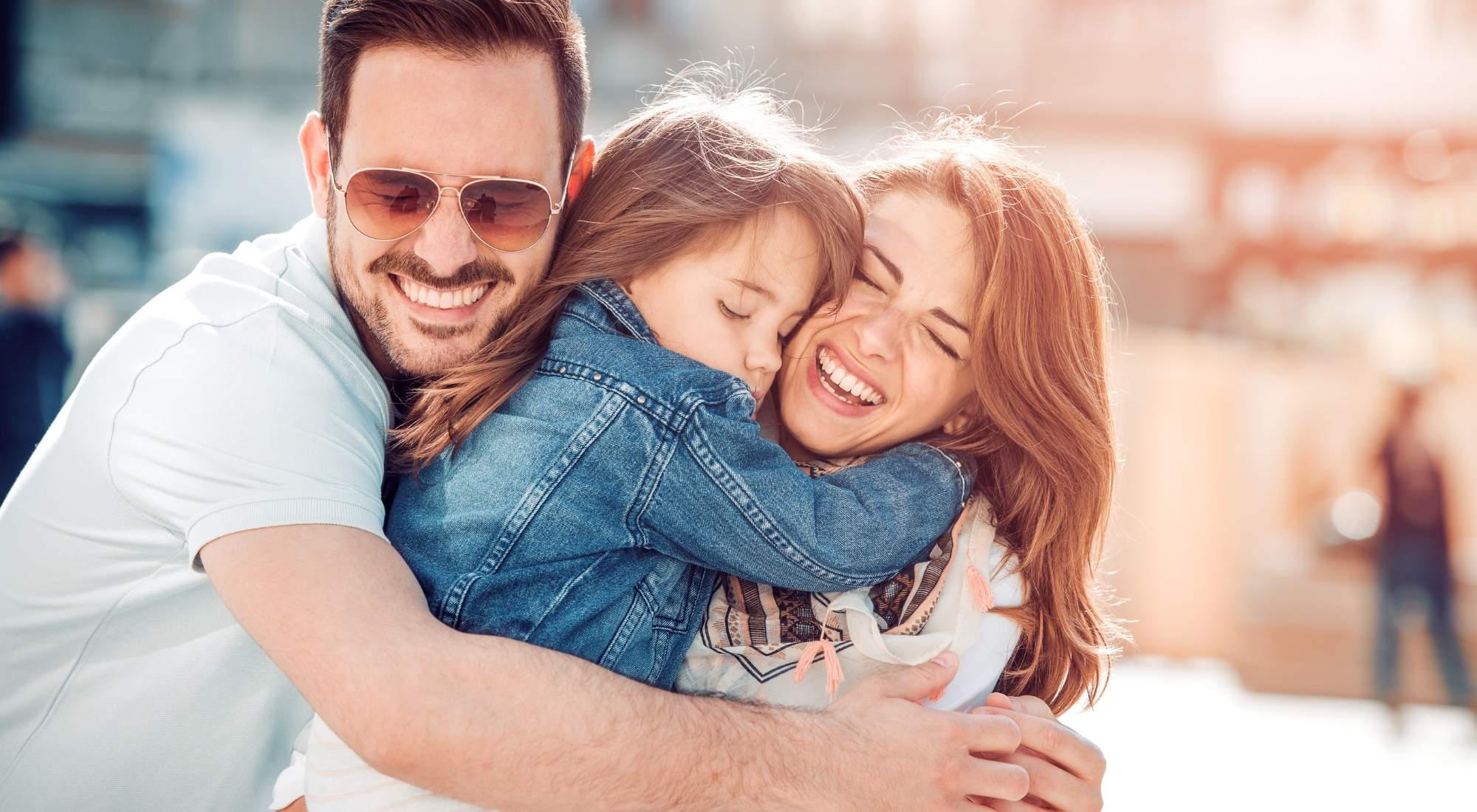 Average Electricity Usage During Winter In Texas
Because of the moderate winter temps in Texas, it's not surprising that the electricity costs plummet in the winter.
Let's take a look at Austin, Texas, again.
The following chart shows the average usage and costs from December 2018 to February 2019.
| Month | Average kWh | Average cost |
| --- | --- | --- |
| December 2018 | 663 | $65.67 |
| January 2019 | 761 | $76.13 |
| February 2019 | 707 | $70.38 |
Top Reasons For A Higher Electric Bill During Winter In Texas
Though electric bills in the winter tend to be lower in most parts of Texas, the northern part of Texas may see a higher electricity bill in the colder months.
Here are some reasons why:
Colder temperatures
Leaks in windows and doors
Poor insulation
Electric furnace usage
More people indoors
Increased light usage
Longer billing cycles
Are You Paying Too Much For Electricity In Texas? Learn How You Could Save Today
Are you paying too much? That can be a hard question to answer.
That's because finding an electricity plan that best suits you isn't as easy as just picking a provider and hoping that the company has your best interest in mind.
Among other things, you need to consider important factors like:
Historical electricity usage
Types of plans
Contract terms
Hidden fees
Plus there are hundreds of providers in Texas, so how can you confidently know you've made the best choice?
Compare Hundreds Of Texas Electricity Providers And Plans Yourself
To find the best plan for your needs, you can do the hard thing and do all the research yourself.
You may end up spending hours researching plans online and then trying to compare them, which itself can be a daunting task because very often when comparing plans you are not comparing apples to apples.
In the end, you'll have an inaccurate look at your options which can leave you frustrated and overwhelmed.
In desperation, you may pick a plan just to end the agony, but in that case, you may end up paying more than you need to.
And who wants to do that?
Sit Back And Let Our Partner Do The Work for You — In Minutes
Instead of putting yourself through all that drudgery, let ECT and our partner, Power Wizard, do the hard work for you.
When you request your free savings estimate, you will enter your zip code and a few details about your home, and in just 5 minutes, Power Wizard will search all the available plans and find the one that suits you and meets your needs the best.
Why spend countless hours analyzing numerous electricity plans and options that will leave you confused and uncertain when with just a few clicks and taps on your computer keyboard you can find what you want to know in minutes?
ETC and Power Wizard make finding the best electricity plan easy.