A Complete Guide To Understanding No Deposit Electricity Companies
Are you short on cash, or do you have less than stellar credit?
Paying a deposit to set up your electricity account may be a hardship for you.
Many electricity plans are available for Texas residents that do not require a deposit. That could be a selling point for you, but you'll want to make sure to read all the fine print when looking for a no-deposit plan.
This guide will give you all the info you need. You'll learn:
Why an electricity deposit may be necessary
Factors to consider when choosing a no-deposit plan
How to find the best no-deposit electricity companies in Texas
What Is An Electricity Deposit?
It is a common practice for utility companies to require a deposit before initiating service for new customers, and electric companies are no exception.
Customers generally pay for the electricity they use after they use it, so electric companies in Texas or REPs commonly require deposits so they can lower their risk and recoup costs lost when customers do not pay their bills.
In general, deposits may be either 20% of the estimated annual cost of electricity or an estimate of two months' cost of electricity. Some deposits may even be able to be paid in installments.
The Public Utilities Commission of Texas (PUCT) has established rules regarding deposits, and the good news is that REPs are required to return deposits in full with interest.
This is available to residential customers who pay their bills consecutively for 12 months and as long as no more than two payments were made late. PUCT also sets the limit on deposits stating that "the total of all deposits shall not exceed an amount equivalent to one-sixth of the estimated annual billing."
Why Would You Have To Pay A Deposit For Electricity?
Not every company has the same requirements.
One company might ask for a deposit, the other might not. Some companies may run credit checks on all customers, and other companies may not.
Most REPs perform a soft credit check in order to pre-approve you for their electricity service. Soft credit checks do not affect your credit score.
The most common reasons an electricity company will require a deposit include:
Low credit score
Lack of utility payment history
Bad utility payment history
Remaining balance owed or report to a collection agency
Difficulty verifying identity
Though these reasons may require you to pay a deposit, you can do some things to avoid deposits in the future.
Pay your bill on time to improve your payment history.
Consider using an automatic draft to pay your bill so you never miss a payment or make a late payment.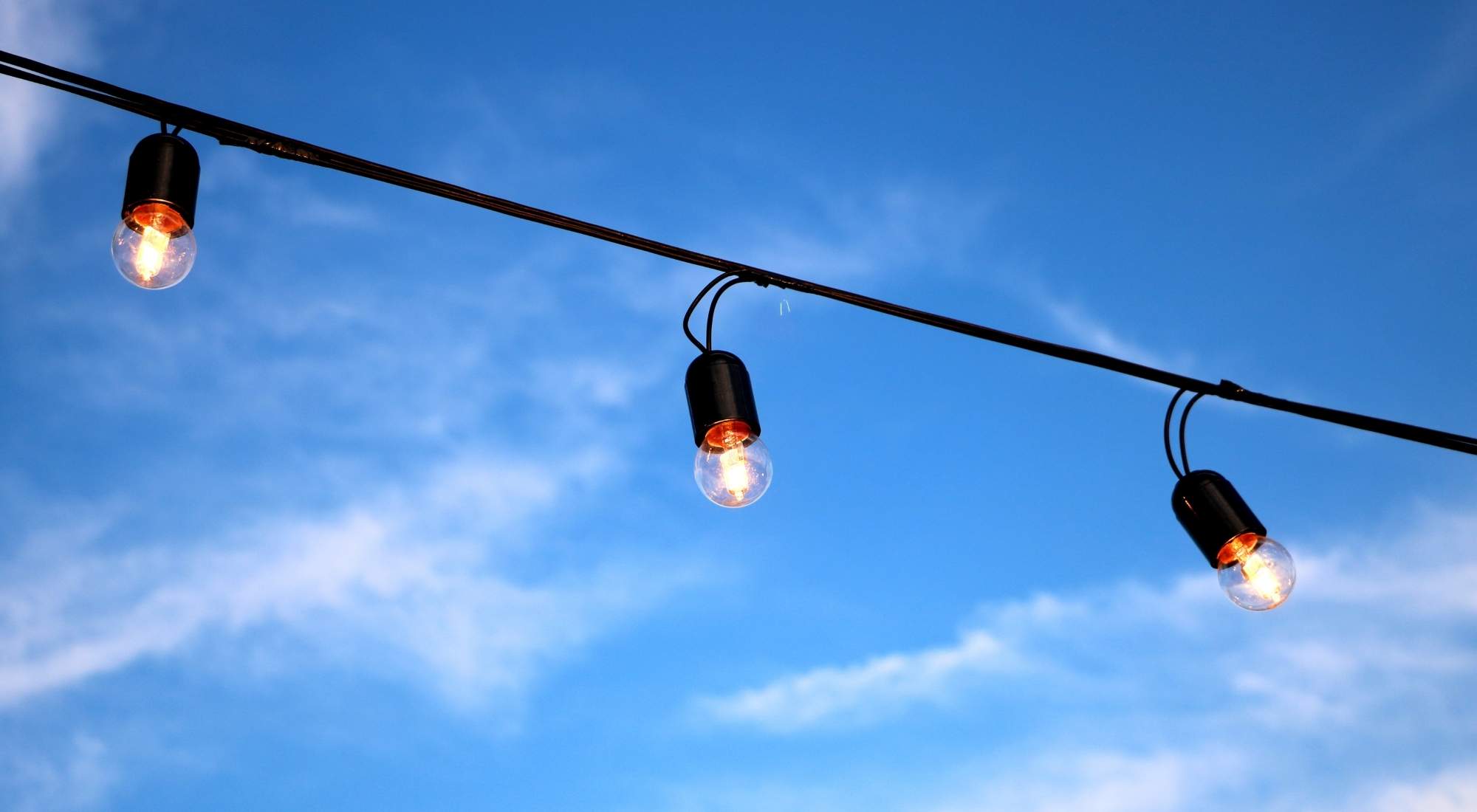 Are There Any Electric Companies With No Deposit In Texas?
In one word, yes.
There are many no deposit electricity companies in Texas.
But don't let that simple answer fool you. Finding an electric company that doesn't require a deposit may not be as easy as it sounds.
That's because electricity in many parts of Texas is deregulated, which means that you get to choose your electricity provider. That's an advantage for you because you can shop the many different plans and choose the plan that works best for you.
Deregulated electricity certainly puts the consumer in control, but doing the work and research involved to find the best plan is an immense task that involves hours or your time.
Unfortunately, in the end, you may still be left wondering if you found the best plan or overlooked it in the plethora of options.
With over 200 REPs (Retail Electricity Providers) to choose from, sifting through them all to find the ones that don't require a deposit could be daunting and time-consuming.
And that's not all.
There are many other factors to consider when choosing an electricity plan, like:
Contract terms
Rates
Plan stipulations
Hidden fees
Try performing a Google search for "electric companies no deposit required," and you'll find a list of hundreds of companies with a variety of plans to choose from. The choices and options are overwhelming and can leave potential customers frustrated and unsure where to turn.
That's where Electricity Company Texas (ECT) comes in.
We work with our partner, Power Wizard, to search all the available plans and find the best ones suited for you. Click on the link below to get started and let ECT do the hard work for you.

5 Factors To Consider When Choosing Between No Deposit Electricity Companies
When looking for cheap electric companies with no deposit, there are several other factors that will be helpful to consider.
Just because you've found a company that doesn't require a deposit, it doesn't necessarily mean you've found the best plan to meet your needs. You may be surprised to find out in the long run that a no deposit electricity company offers plans that are actually more expensive than those that require a deposit.
When choosing a no deposit company, you'll want to consider:
Your usage history
Plan options
Rates
Contract details
#1: Your Usage
One of the first things to consider when looking for the best plan is your typical electricity usage.
Do you live in an expansive home to accommodate your large, busy family? Chances are your electricity usage is high which can raise your electricity costs.
Are you a single person who travels a lot and is rarely at home for long stretches of time? Compared to the large family, your electricity usage will be minimal.
What's right for one person or family may not be right for the next.
It's important to understand how and when you are using electricity to ensure that you find the most economical plan for your needs.
#2: Plan Options
Plans are as varied as the customers who are choosing them.
One plan may offer a fixed rate while another offers a variable rate. Some require deposits while others don't. Some plans even have incentives that can affect the bottom line price you pay.
Though different REPs offer different types of plans, we'll look at some of the most popular ones below.
Fixed-Rate Electricity Plans
Fixed-rate electricity plans may be the perfect fit for the residential customer whose electricity usage is predictable and for the person who likes to live on a structured budget.
With a fixed-rate plan, you'll pay the same rate for electricity each month through the duration of your contract.
Variable-Rate Electricity Plans
If a predictable budget and having uniform electricity bills is not a huge concern to you, a variable-rate plan may be just what you need.
With a variable-rate plan, your electricity costs will fluctuate from month to month. Rates are based on current market prices for electricity and natural gas, so choosing a variable plan allows you to take advantage of lower market prices.
When market prices are high, however, you can expect your electricity costs to increase, which could result in you receiving some surprisingly expensive electricity bills from time to time.
Prepaid Plans
With most electricity plans, customers pay for their electricity after they use it. However, using a prepaid plan requires you to pay for your electricity upfront.
The advantages are obvious:
No deposit or credit check is necessary.
You control how much electricity you use.
You can manage your cash flow better by always knowing what your balance is.
With advantages, there are always some disadvantages. Some drawbacks of a prepaid plan include:
Prepaid plans are often more expensive.
When your balance runs out, your electricity does too.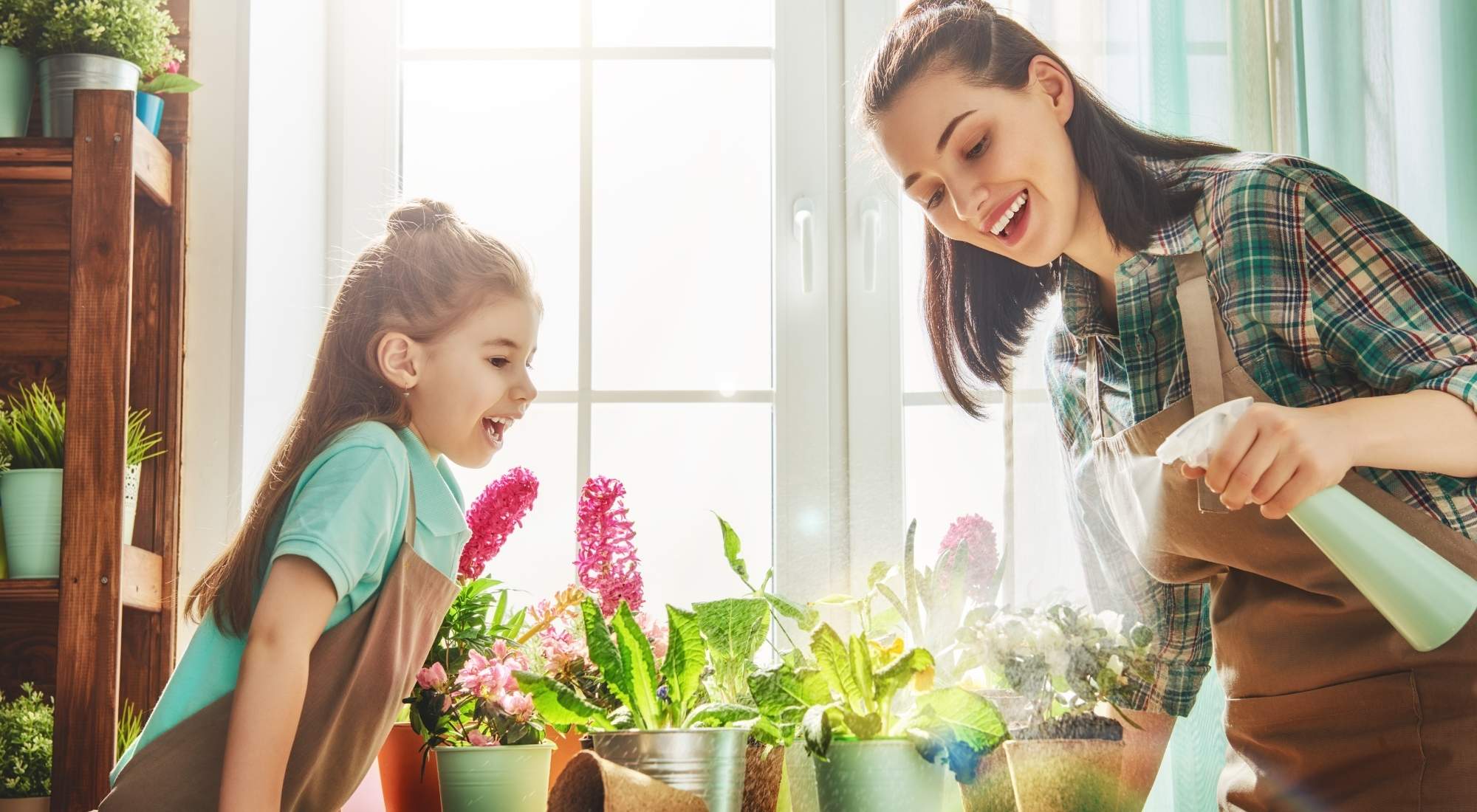 #3: Rates
When searching for rates online, the numbers can be deceiving.
Typically, a company's website will post different plans with different rates per kWh.
At first glance, seeing 8.9 cents/kWh seems like an incredible deal. That is until you look a little closer.
That low rate of 8.9 cents/kWh is dependent on your using 2000 kWh per month. The rate goes up to 10.2 cents/kWh if you are using only 500 kWh per month.
In addition to those published rates, looking a little closer at the details may reveal some other hidden costs and charges like base charges and energy charges that can misconstrue the bottom line.
#4: Contract Details
Looking at the fine print is also important when considering the details of a contract.
When you examine the contract closely, pay special attention to:
Minimum usage requirements
Term lengths
Rates
The Energy Facts Label (EFL)
Other terms of service
Reading the contract details will also reveal a vast array of extra charges.
Look for these charges and fees that may be tacked on to your bill:
Disconnection or reconnection fees
Customer service access fees
Early disconnection fees
Late fees
Base charges
Energy charges
TDU charges
Various recurring charges
#5: No Deposit Doesn't Mean Cheap
Though you may be intrigued by finding plans with no deposit electricity companies, don't be fooled into thinking that those plans automatically include the best deals.
With all the other details and charges that come along with many electricity plans, a no deposit plan may end up costing you much more than you are prepared to pay.
The Public Utilities Commission of Texas (PUCT) regulates how REPs operate and sets specific guidelines, so taking a look at their FAQ page may be helpful as you consider your options.

The Best No Deposit Electricity Companies In Texas
The saying that "everything is bigger in Texas" is due primarily to the enormous geographical size of the state, being the largest of the 48 contiguous states. And because of that, the cities in such a large state can vary greatly as to the cost of electricity.
Corpus Christi and Dallas are two major Texas cities located a great distance from each other. The best electricity plans in Corpus Christi may not be the best plans in Dallas.
Because there is no universal best, finding the best plan for you can be a laborious and tedious task.
Electric Companies In Corpus Christi With No Deposit
Meet Anna.
She's finally moving out to be on her own as she begins her first "real" job. She's found the perfect apartment, but now she needs to choose an electricity company and plan to suit her needs.
Because her budget is tight, she's hoping to avoid paying a deposit on her electricity plan. However, because of her lack of utility payment history, trying to find no deposit electricity companies seems impossible.
She spent lots of time and energy comparing plans and surprisingly found that she'd be saving $100 a month with a plan that required a deposit.
Paying a deposit in Corpus Christi actually saved her money.
Electric Companies In Dallas, TX With No Deposit
Thomas had a different experience.
Like many others, Thomas deals with a bad credit rating which can make it difficult to establish electricity service without paying a deposit.
So, when Thomas needed to establish service for his family in their new rental, he did what many of us do and turned to Google for help.
Typing "electric company near me no deposit" into the search engine resulted in a long list of companies and plans. Though it took many hours, Thomas was able to find a no-deposit plan that offered a reasonable rate with free weekends.
Sometimes paying a deposit can't be avoided, but looking at all the details closely can make you more secure with the choice you make.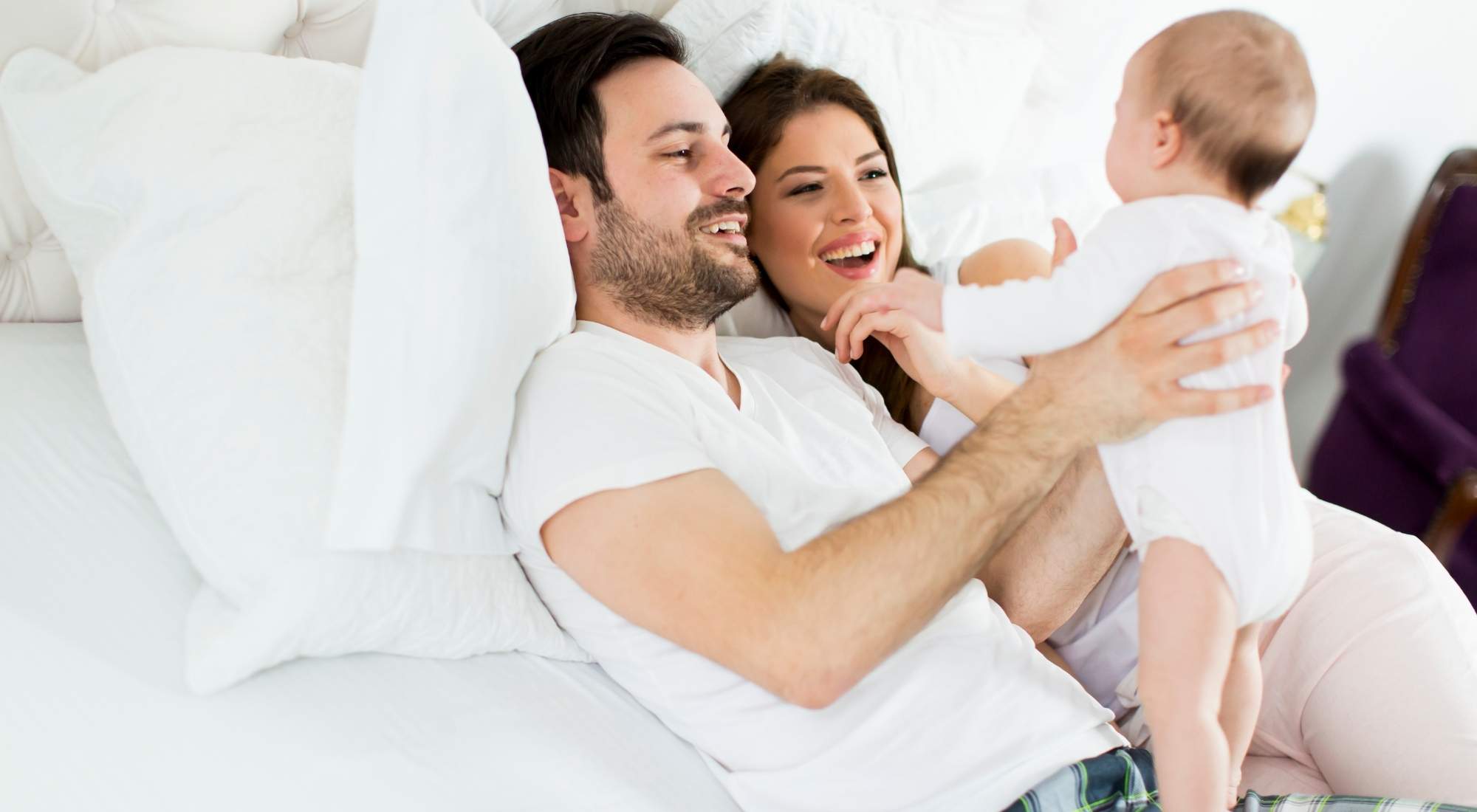 How To Find No Deposit Electricity Companies In Texas
To find the best no deposit electricity plan in Texas, you've got two options:
1. Manually search and compare all the REPs in Texas.
2. Use an algorithm that does all the work for you.
Manually searching and comparing REPs is a daunting, time-consuming, and stress-producing task.
With so many plans, companies, rates, and other confusing details, many people who begin their search end up in defeat and randomly pick a company just to end the agony.
On the other hand, letting someone else do the work for you is the epitome of "working smarter, not harder."
By simply providing your zip code and few details about your home, our partner company, Power Wizard, uses an algorithm that is second to none to compare all the available plans in your area and choose the best one for you and your needs.
It takes just a few minutes but can result in long-term peace of mind and assurance.
Work smarter by clicking here and let ETC and Power Wizard do the hard work for you.